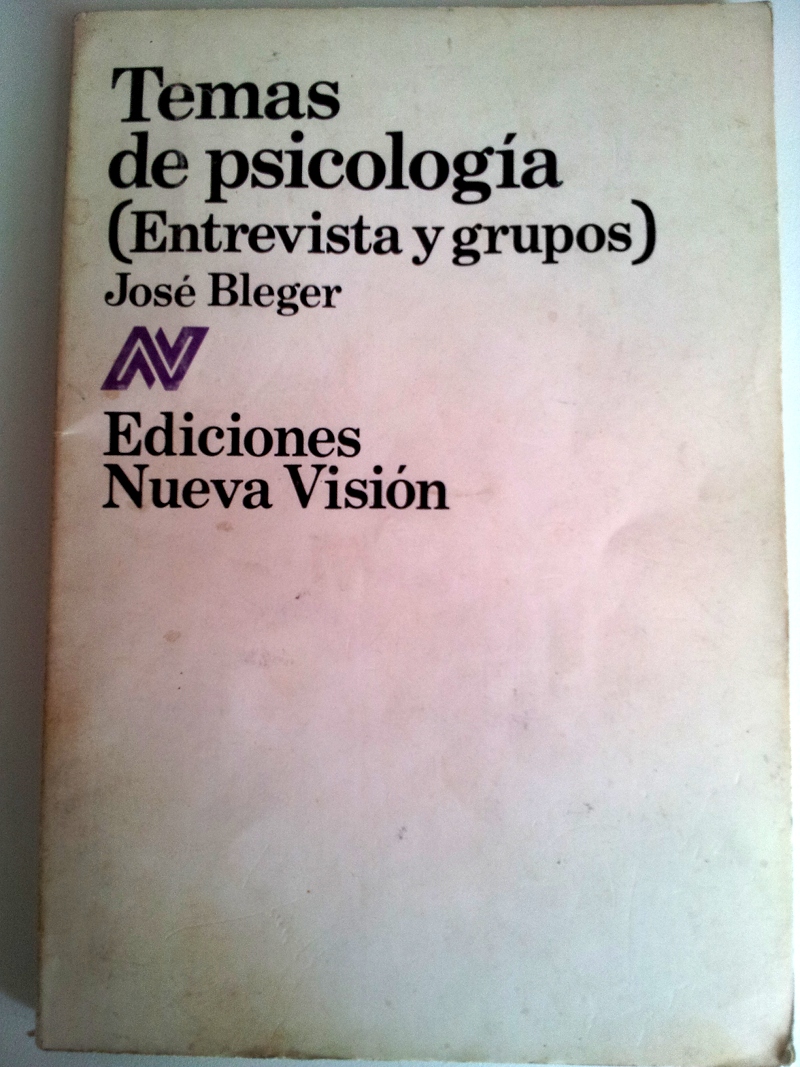 I've been reading about Operative Groups, specifically "Grupos operativos en la enseñanza" by José Bleger. From the book:
Temas de Psicología, (Entrevista y grupos) published by Nueva Visión, Buenos Aires 1978. pp 57-86.
First of all, the phrase "Enseñaje", a conglomeration of "Teach" (enseñar) and "Learn" (aprender) into a single word. Possible candidates in English? Tearn? Suggestions welcome.
If I start quoting Bleger I'll just recopy the article here [edit 2012: you can find it on the web, for example, here]. But here is the part explaining "Enseñaje":
[English] There's no human being incapable of teaching something, even if only due to the simple fact of having had a certain amount of life experience.... Learning and teaching are so solidly interrelated that, frequently, in the operative groups focusing on this subject a neologism was coined, which first appeared as a Freudian slip, integrating both terms: "Tearn" (Enseñaje)

[Spanish] No hay ser humano que no pueda enseñar algo, aunque más no sea por el simple hecho de tener cierta experiencia de vida.... Aprendizaje y enseñanza están tan solidariamente relacionados que, con frecuencia, en los grupos operativos que se ocupan de este tema se acuñó un neologismo, que primero apareció como lapsus, y que integra ambos términos: "Enseñaje".
The main point for me is that we all stand equally speechless before the world, teacher and learner. By actively investigating and working in the world together, while respecting each other's investigation and work, learner and teacher must join in the mystery of finding words. First, by finding together the necessary awe, second, by admitting that we are left speechless and at a loss for words, and then, finding the words together.
In order to be able to teach you have to discover the awe of being lost for words, and to be able to share this with the learners, letting them feel the awe and awesomeness of the world. In other words, teach by allowing the learner to build upon their own necessity for language instead of thrashing about in a sea of impotence.
The teacher's role is not to push ready chewed abstract static schema down the language learner's throat. The teacher's role is to guarantee that language be respected as an instrument of knowledge about the world and that learning a language is learning about the world in that language. No-one can learn a language as an object of learning in and of itself. You have to learn about the world in that language.
So the teacher detects and encourages the learner's necessity for expression, offering exposure to the appropriate materials which can then be freely reused, in the precise moment in which they can be given expression.
So, graded materials and a methodology, or approach based on various methodologies in order to enrich the task and enrich the learner's experience.
A constant rediscovery of the world for teacher and learner alike.